Hours & Location
Where to find us
Our equipment is stored off-site and is delivered to the Echo Farm Road Boat Launch in East Haddam. We can also deliver and pick-up your rental anywhere within 10 miles of this location for a fee.
See our Rates & Pricing for more information.
Our rental hours are from 9:00 AM till Sunset, 7 days a week.
We only operate seasonally, from April till October.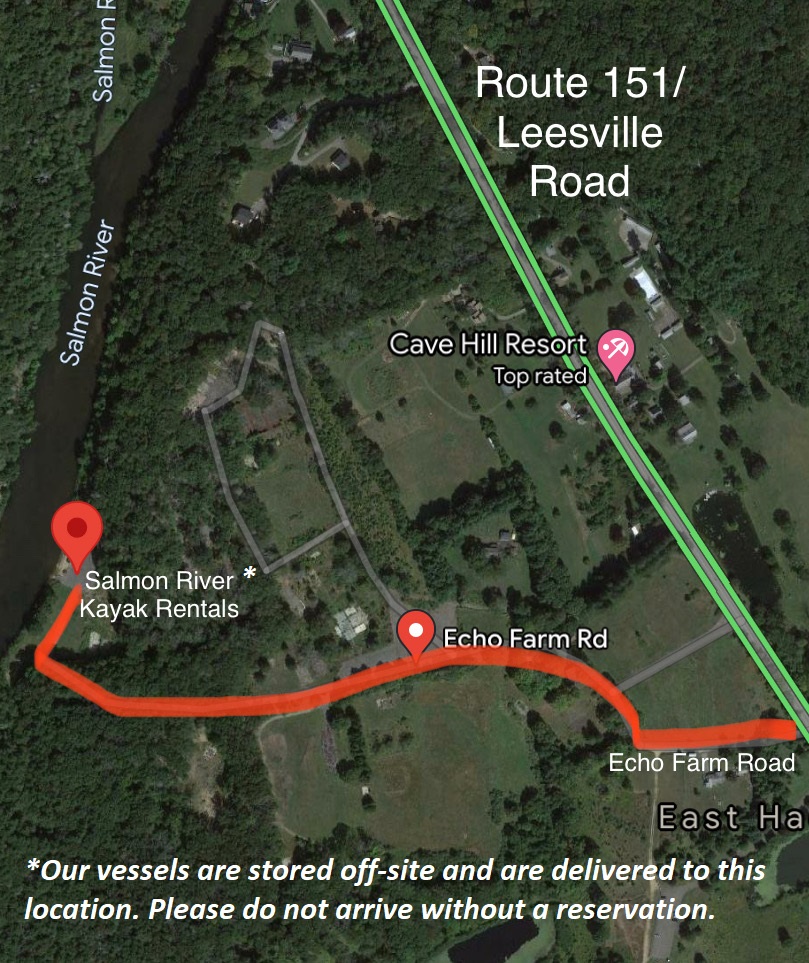 East Haddam, CT
32°
Mostly Cloudy
7:02 am4:20 pm EST
Feels like: 32°F
Wind: 1mph S
Humidity: 65%
Pressure: 29.97"Hg
UV index: 0
30°F
30°F
30°F
30°F
30°F

45°F / 32°F
54°F / 39°F
59°F / 43°F
48°F / 28°F
41°F / 30°F